Stunners is a mobile app for connecting freelance stylists with clients. Unfortunately, it was never published to the app store, but the app was fully functional. Source code is available on request.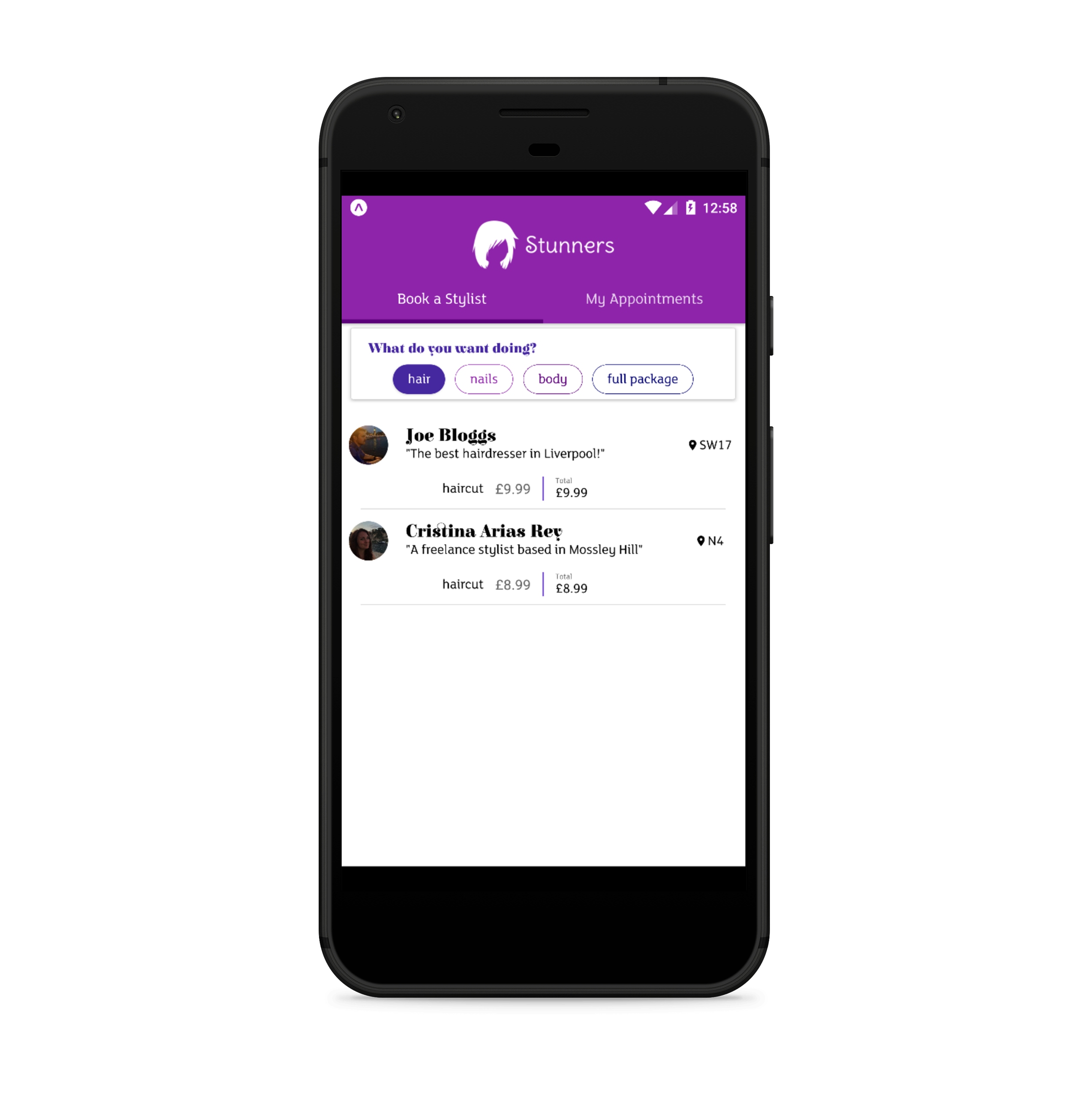 I built the Stunners mobile app using React Native, Expo, ClojureScript, and Re-Frame.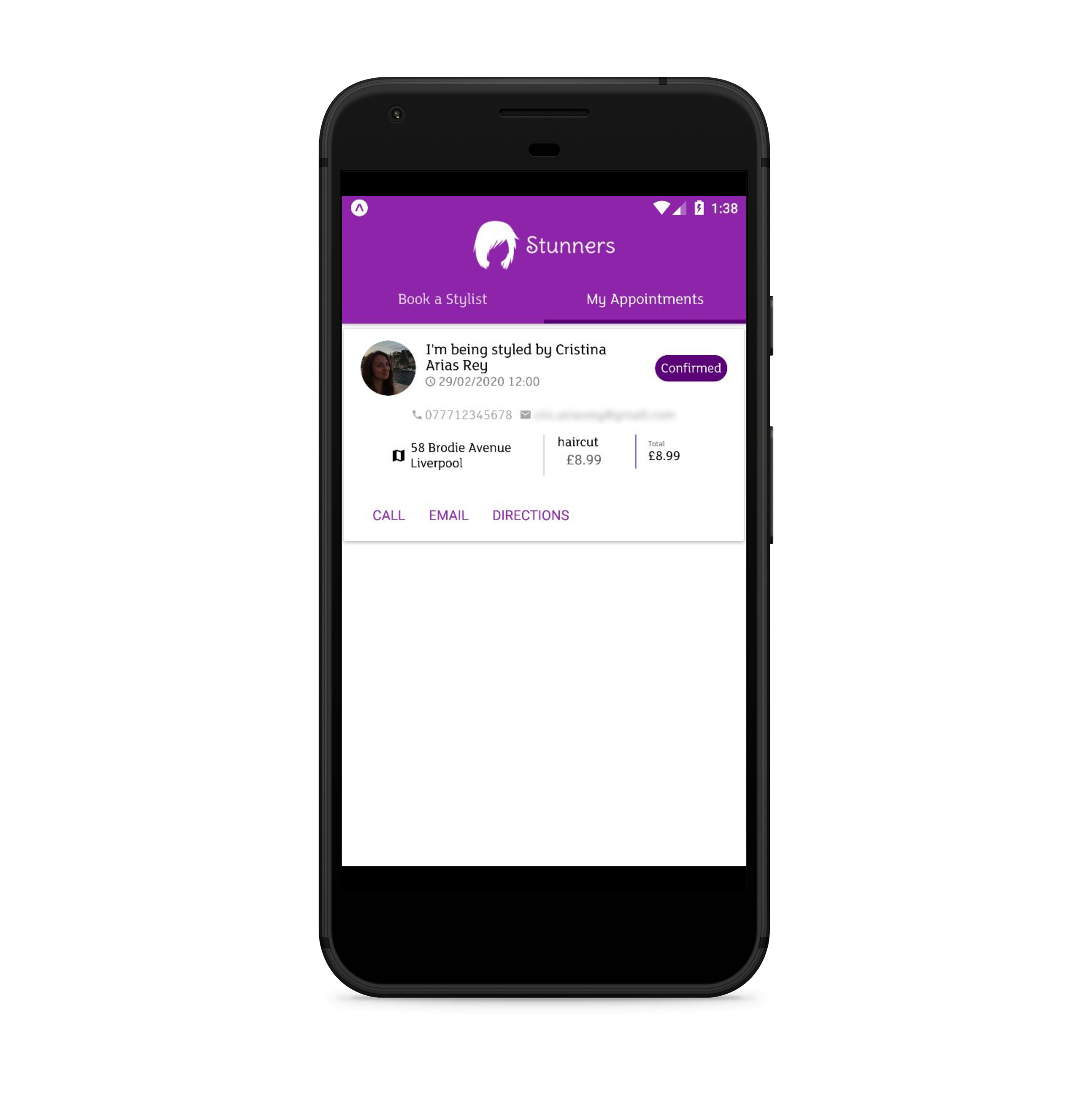 The mobile app is backed by an HTTP API backend. I wrote this in Clojure, leveraging the Datomic database.